I am the Leading Clinical Hypnotist, NLP Practitioner & Personal Development Coach in Hampshire, UK.
Every year I attend the UK Advanced Hypnotherapy Conference with Valerie Austin, the pioneer of the Stop Smoking in One Hour technique.
I originally trained in the UK in 1990 with the Association of Stress Management then further with National College of Hypnosis & Psychotherapy (NRHP) which included learning about Freud, Jung, Adler, Gestalt, NLP and Rogerian Counselling.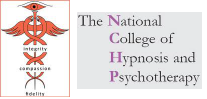 I hold Accelerated Learning certification with Christopher Howard Training in Hypnosis, NLP and Results Coaching:
- Master Hypnosis

- Master Practitioner of Neuro-Linguistic Programming
- Advanced Neurological Repatterning
- Ericksonian Hypnosis
- Master Results Coach
- Trainer of Neuro-Linguistic Programming & Neurological Repatterning
- Performance Consultant
- Presentation & Platform Skills
Certification with Jonathan Royle: – NLP Master Practitioner & Diploma in Complete Mind Therapy and have attended a training weekend with The Coaching Academy.
Additionally: ITEC in Anatomy, Massage & Physiology, Diploma in Kinesiology, ITEC in Diet & Nutrition and Open College in Herbal Medicine
I set up in private practice in 1990 and can treat adults and children for a wide variety of problems, unwanted habits, fears, health-related issues. In fact, you would be surprised at some of the reasons of which people seek hypnosis.
I work with advanced techniques in Clinical Hypnosis, Neuro Linguistics/NLP, Accelerated Learning, Eriksonian Hypnosis, Results Coaching & Complete Mind Therapy plus Personal Development is my passion.
Many problems are helped or even solved in just 2-4 of sessions. Compare that to typical "talking therapies" which may keep you rooted in the problem for weeks, months, years…
Private one-to-one or group sessions are available. Children from age 7+.
Mobile: 07989 514144 (+44 7989 514144 from abroad)
email: change@antoniaharrison.com
I see clients in my home office in Portsmouth, just off the Eastern Road, near the A3(M) and A27. Sessions can be arranged in London or Brussels.

I help clients worldwide through SKYPE HYPNOSIS. Instead of travelling to me, we "meet" in the privacy and comfort of your own home or office through a secure Skype connection. You just need a computer with a webcam, good speakers and ideally headphones.