Discover the NEW Long-Term Weight Loss Solution Without Counting Calories, Surgery, Pills or Special Foods & See Your Waist Shrink—Naturally!
If I could show you an Easy Way to Become Slim and Healthy, save money and Guarantee Your Results, when would you be ready to see the more gorgeous version of you?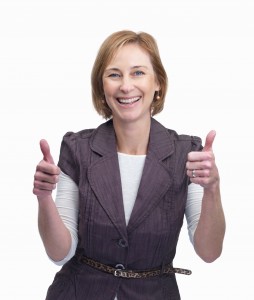 Introducing GASTRIC BAND HYPNOSIS
 This Zero Side-Effects, Natural Slim-Down Solution Means You Feel Full, Motivated and Change Your Eating Habits for Life.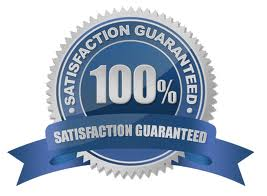 Why Diets, Slimming Clubs and Low-Fat Foods Keep Adding on the Pounds…
FORGET DIETING…
Diets only work in the short term.  The US$ 40 Billion diet industry knows that yet they keep allowing you to waste your money.  You might lose a few pounds but then you put even more weight back-on.  Yo-yo dieting!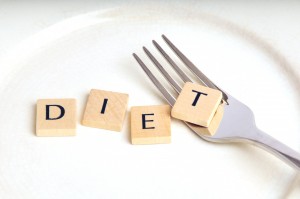 FORGET STARVATION…
If you restrict your calorie intake you starve your body and become obsessed with eating.  Starving your body slows down your metabolic rate so you actually lose weight at a snail's pace.
FORGET" LOW-FAT"FOODS & "LIGHT" DRINKS
"Low-fat" foods and "light" drinks only make your body hold on to the weight.  The artificial sweeteners in these drinks raise blood sugar thereby worsening the effect on diabetics and lead to a host of chronic illnesses.  Fat is not a bad word as your body needs a certain amount of fat for essential functions.  The hidden sugar and salt are far worse.
FORGET DIETING CLUBS
Dieting clubs are great for mutual support but they focus on calorie counting and ultimately want you to buy their brand of restricted foods.  Go for friendship, not for their system.
Do You WANT to Count Every Single Calorie… For the Rest of Your Life?
Uncover the REAL Battle of the Bulge… It's All in Your Mind
If you are one of the millions of people who have given every ounce of your energy to losing weight, only to feel heartbroken when the pounds pile back on—you're not alone!   AND it's not your fault.  Here's the bottom line…
You think, "I won't overeat this time" and your sensible, grown-up controlled conscious mind uses willpower to TRY to obey you.  It reminds you, "A moment on your lips, a lifetime on your hips".  But your unconscious mind (the uncontrolled, much larger part) resists your command and whispers into your ear, "One little piece of sweet, mouth-watering chocolate won't hurt. You deserve it! Go on."  Now where's your willpower?
You could easily lose the weight if you could just convince your unconscious and conscious mind to agree. Sounds simple, doesn't it?
If only… That same unconscious mind that overrides your good intentions could be reprogrammed to alert your brain to shut-off cravings the moment you know you've had enough!
Just imagine if you could stop overeating without any effort and without leaving you with that gnawing, empty feeling of hunger.   
Sit back, relax and experience weight loss the easy way.
What If You Could Finally…?

Stop Feeling Ashamed About Your Size
Stop Your Gnawing Hunger& Stress Eating
Stop the Mood-Swing Monster
Stop The Vicious Yo-Yo Dieting Cycle
Stop Feeling Like a Failure at Slimming Clubs
Stop Wasting Money on Custom-Meals
Stop Swallowing Useless Pills
Stop Risking Your LIFE By Being Overweight
GASTRIC BAND surgery worked for celebrities like Fern Britton and Sharon Osbourne so it could be the answer but the NHS will only pay for the operation if your BMI is over 30.  Then you'll have anaesthesia, risks of surgery, scars, pain and lost working time.
What if I told you there is a way to gain all the benefits of a Gastric Band but without going under the knife?  What if I told you that you can relax into a hypnotic state and "pretend" to have the operation…virtually?
Just Sit Back, Relax and Get Started Here>>>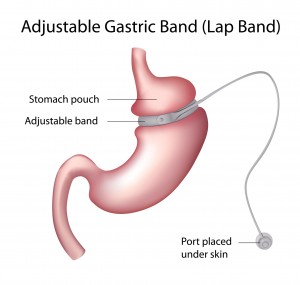 Gastric Band Hypnosis works just like the real thing—pretending your stomach has shrunk to the size of a golfball but without an operation! Your brain gets the "I'm full, stop eating", message faster so you eat smaller meals.  Clients state,   "I never feel like I'm missing out!" 
The truth is even emotional eaters feel that "fullness" faster, resulting in less binging.
Hypnosis Works for Weight Loss –
See What Top Scientific Journals Report
Hypnosis Over 30 Times as Effective for Weight Loss. Cochrane, Gordon; Friesen, J. (1986). Hypnotherapy in weight loss treatment. Journal of Consulting and Clinical Psychology, 54, 489-492.
Two Years Later: Hypnosis Subjects Continued To Lose Significant Weight. Journal of Consulting and Clinical Psychology (1985)
Hypnosis Subjects Lost More Weight Than 90% of Others and Kept it Off. University of Connecticut, Storrs Allison DB, Faith MS. Hypnosis as an adjunct to cognitive-behavioural psychotherapy for obesity: a meta-analytic reappraisal. Journal of Consulting and Clinical Psychology. 1996;64(3):513-516.
Hypnosis More Than Doubled Average Weight Loss
Kirsch, Irving (1996). Hypnotic enhancement of cognitive-behavioural weight loss treatments–Another meta-reanalysis. Journal of Consulting and Clinical Psychology, 64 (3), 517-519.
The facts prove that hypnosis works. Just imagine how happy you will be to shed pounds when your virtual gastric band forces your body to feel full faster…
Hypnotic Gastric Band or Virtual Gastric Band works.  Sheila Granger pioneered this system in the UK.  In her first trial after 3 weeks a group of 25 people lost a combined 196 pounds.  It has been tested in NHS clinical trials.  I wanted to offer my clients the best system so chose her training (see photo).  Her best result so far is 8 stone.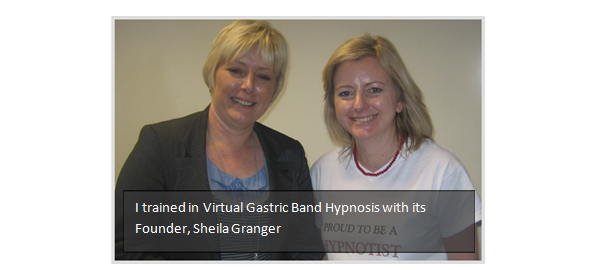 Why It Gets You to Gorgeous—Faster
I teach your unconscious mind the Four Golden Rules of Eating as a slim person.  No foods are forbidden but you'll find that you want to make healthier choices giving you all the goodness you need for a healthy body.
What You May Not Realize…
Sooner or later you must begin to face the fact that being overweight leads to illness and early death.
Are you prepared to:


Inject diabetes medication into your body every day?
Feel your chest constrict as you struggle to climb stairs?
Stay overweight— forever?
Isn't it time to Free Yourself, to end the hunger cycle and reclaim your ability to feel good about yourself?
Notice Results the Same Week!
I want this.  WHAT DO I NEED TO DO?
Pick up the phone today, book your appointment with  Antonia Harrison, the LifeStyle Liberator, at change@antoniaharrison.com and look forward to being slim and healthy.
Face to Face in Portsmouth-London- Surrey or on Skype: you receive personalized sessions at a time and place convenient for you anywhere in the world.
Pay Securely Via PayPal
Session/coaching fees may be tax deductible. Ask for details.